What Is an Arborist?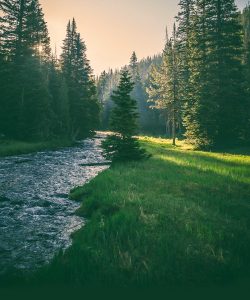 What Is an Arborist and What Do They Do?
An arborist is an individual who specializes in the cultivation and care of trees, shrubs, and other woody plants. They are experts in tree surgery, tree care, pest control, and the diagnosis, treatment, and prevention of tree diseases. An arborist is usually tasked with evaluating the condition of trees, making recommendations for the care of trees and shrubs, and providing a number of services, including pruning, fertilization, and insect and disease control.
An arborist may be hired to maintain trees and shrubs, through trimming and pruning, in order to ensure that these plants do not interfere with power lines, roads, or sidewalks. Arborists may also be hired by individuals or companies to care for trees in order to improve their appearance, health, and value, including pruning and shaping trees and shrubs into decorative shapes. Some arborists specialize in dealing with tree disease. Arborists may be employed by private individuals, utility companies, universities, golf courses, landscape companies, parks, or other businesses.
Arborist Certification
A professional Arborist may become a Certified Arborist through the International Society of Arboriculture ("ISA"). While becoming a Certified Arborist is voluntary, an Arborist with this certification has proven that they have the proper knowledge and skill necessary to perform the work of an Arborist. According to the ISA, the ISA certification indicates that the professional "has attained a generally accepted level of knowledge in such areas as tree biology, diagnosis, maintenance practices, safety, and other subject and practice areas within the tree care profession as identified through periodic job task analyses."
For a professional to become a Certified Arborist by the ISA, he or she must have a minimum of three years of full-time experience in arboriculture, a two-year degree in arboriculture plus two years of practical experience, or a four-year degree ina related field and one year of practical experience. The individual must also take the ISA Certified Arborist Examination and achieve a passing score of 76% or better.
Certified Arborists must either complete 30 Continuing Education Units ("CEUs") every three years to be eligible to renew their certification or must retake the examination and successfully pass. CEUs can be completed by completing college courses in arboriculture at an academically accredited two- or four-year institution (worth 10 CEUs per credit hour); by attending conferences, seminars, workshops, or other chapter-held educational events; by participating  in or judging Tree Climbing Championship events (up to 3 CEUs per event); by instructing or presenting at arboriculture-related education events, such as conferences, seminars, webinars, or workshops; by authoring articles for periodicals, journals, newspapers, or magazines (3 CEUs per article); by completing a CPR or First Aid course (4 CEUs); by successfully completing ISA Publication Quizzes; by completing computer-based training, CEU Articles, ISA Videos or DVDs, ISA Podcasts, or seminars; or by participating in In-House Training, offered by different companies.

Post-Secondary Education
While post-secondary education is not necessarily necessary in order to become an Arborist, some Arborists do choose to earn degrees in order to better prepare for their careers. These individuals may major in arboriculture, urban forestry, or forestry. Some community colleges and technical schools offer two-year degrees or certificates in arboriculture or tree care, and some colleges and universities offer Bachelor's degrees in Urban Forestry, Botany, and other related majors. Some colleges or companies even provide Arboriculture apprenticeship programs, where individuals can get work experience in the field while also learning a traditional, theoretical curriculum related to the profession.
Arborists perform a very important job in society, taking care of trees and other woody plants in a number of capacities. Arborists perform a number of jobs related to tree care, and there are many paths that one can take to become an Arborist. Through higher education, certification, apprenticeships, or on the job training, individuals can learn all of the skills and knowledge necessary to become a successful Arborist and excel in the profession of tree care.